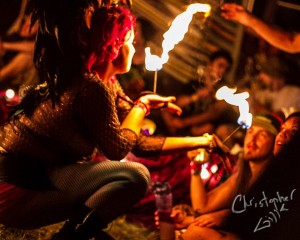 Join us for a day of great music and great people coming together to celebrate the "ripple effect" of love, acts of kindness, and the people who have made a difference in our lives.  This festival is a fundraiser for the Alex Gioeli Memorial Fund, which supports regional and local programming for the Next Generation of Unity (NGU), a network that offers creative, social, and spiritual support for 18-35 year olds.
Live Performances
Jana Stanfield
We're delighted to welcome JANA STANFIELD to the Ripple 2016 stage! Jana is a world-renowned performer with inspiring lyrics and soaring vocals. From her website: "Jana describes her music as "psychotherapy you can dance to." With soaring vocals, acoustic arrangements, and meaningful lyrics, Jana Stanfield says that her goal is to use her music to give people a "faith-lift." Her fans say the music is the ideal alternative to Prozac… all the mood elevation with none of the water retention."
Chad Warren
Another great addition to the lineup is CHAD WARREN, a young and funky singer from Ohio who performs feel good music with some funky blues, energetic rock, and melodic elements. Chad is well-known as a performer at regional youth events, including YOU Rallies.
Our other talented performers include:
Workshops
Sacred Symbols of the I AM: A New Methodology Designed to Balance the Masculine/Feminine Energies within the Chakra System with Linda Burns | iam-vibration.com
Fourteen sacred symbols have been cleared from the distortions placed on them over time and have now emerged to assist humankind in creating a new reality of Oneness. The Divine Essence of this material comes from the words of the I AM Blessing, a blueprint of unity for our time. Each of the sacred symbols extends an invitation to explore their living energy through your own personal belief system.
Non-violent communication (NVC) with Chad Warren
Come explore the ideas and techniques of "Compassionate Communication" (also known as "Non-violent Communication"). This work was founded by Marshall Rosenberg and was named after the work of Ghandi and Martin Luther King.  Chad's workshop will demonstrate how to use empathy and compassion to deepen our relationships with ourselves and those around us.
50 Songs on Guitar with Jana Stanfield
Learn 50 Songs on Guitar in 30 Minutes or Less…Even With No Guitar Experience! Take advantage of this unique opportunity – to learn guitar from an internationally-acclaimed singer songwriter.  (Jana says that having a guitar for the class, even if it's borrowed, is recommended but not required.)
Other Activities
In addition to inspiring music, Ripple is also a place for delicious food, children's activities, labyrinth walks, yoga and meditation, artistic vendors' booths, and more!
About the Venue
Stillwaters 4279 Janes Lane, Marshall, VA 20115 is a beautiful outdoor venue just an hour west of Washington, DC. (an easy 3 miles off Route 66) Located on the edge of a quiet lake, Stillwaters offers a peaceful and powerful environment for various events throughout the year. The land includes 2 exquisite labyrinths, hiking trails, a state-of-the-art recording studio, and a Bed & Breakfast.
Camp sites are available at Stillwaters on Saturday night for $10 per site. Ages 17 and under must be supervised by an adult. No alcohol permitted.
View B& B OptionsVisit the Stillwaters Site
 Volunteer with Us!
Interested in helping to make Ripple happen? Volunteer opportunities are available! Contact Shelbi at shelbi.love.ngu@gmail.com for more information.
Festival Registration